The Riga City Theater (German:Rigaer Stadttheater), was the first permanent theater in the city of Riga, Latvia, founded in 1782. It was also the first permanent theater in the Baltics. On behalf of Baron von Fittinghof, architect Christoph Haberland designed a project for the first capital theatre building in Riga. This classicist style building was built between the city wall of that times – Wallstraße or the current Richard Wagner Street at the very wall of the fortifications.
The hall had three levels, including a balcony and a gallery. Richard Wagner was the Kapellmeister in Riga from 1837 – 1839, praised the stepwise rising arrangement of the seats, the recessed orchestra room and the semi-darkness in the hall during the performance. He implemented these architectural principles in the construction of the famous Bayreuth Festival Theatre. The Wagner Theatre in Riga has had a decisive influence on all modern theatre buildings of the 19th and 20th centuries.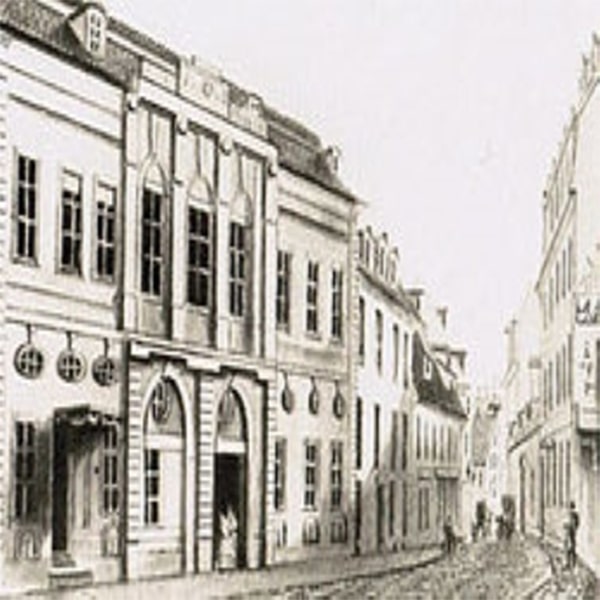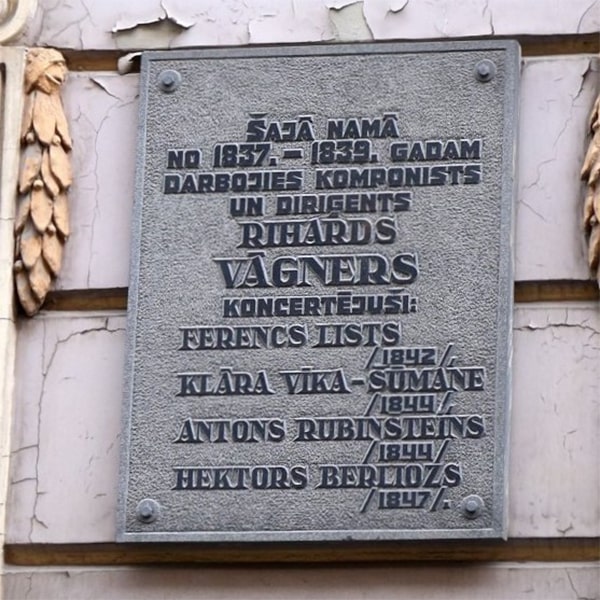 For almost a century, this theatre, which housed drama, opera and ballet companies and troupes, was the centre of Riga's cultural life. Already in the first decades of its existence, it kept pace with the best theatres in Europe, especially those in Germany, and countless European virtuosos had given concerts there. After the theatre was repaired in the 19th century, the real flourishing of opera began in Riga, i. e., in the second half of the 1830s, when in 1837– 1839, the young Richard Wagner was taking post as conductor there. It was a center of culture: Franz Liszt (1842), Clara Schumann (1844), Anton Rubinstein (1844) and Hector Berlioz (1847) where all were employed there at some points in their careers.
During centuries, this building has experienced many important events of theatrical and musical life in Riga.
During the last couple of years, Riga Richard Wagner Society has been working on the reconstruction and restoration of the historical elements, therefore bringing this historical site alive.
The current project is conceptually based on four elements: renovation of the building itself; the baroque concert hall and 19th century ballroom and museum/exhibition. Only the combination of the above can become a brand-forming cultural product that will elicit an enthusiastic response from visitors. It is this combination that will allow the renovated Wagner House to compete with other museums and concert halls in Latvia and Europe and enrich the opportunities of residents and visitors to Latvia to enjoy qualitative culture and justify the resources that went into the renovation.
More information about the renovation of Wagner house you can find on Riga Richard Wagner Society website www.vagneriga.lv
Copyright©2023Milonga Riga